I'm super embarrassed I put a photo of my bedroom up yesterday because it's so BARE! The pillows were intended to have a huge monogram in the middle of each one but the monogram cost about $200 for the pair so we opted out.
In lieu of the embarrassment, I've decided to paint the wall behind the bed. I'm strongly considering a stencil instead of a solid wall color (against Boyfriend's wishes) but I think that he will end up liking it. (Just like the white kitchen table chairs and modern table he thought wouldn't go together).
I can't decide what colors, though. I think that a lattice in
navy and white
would look good but he thinks it will be too much. Bear in mind, we are also adding white drapes. Let me know what you think!
Inspiration photos: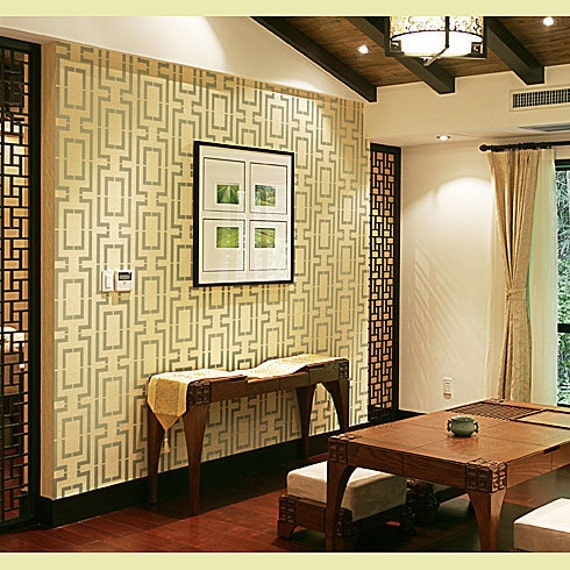 http://www.etsy.com/listing/83242450/wall-stencil-connection-beautiful?ref=sr_gallery_22&ga_search_query=wall+stencil&ga_view_type=gallery&ga_ship_to=US&ga_page=3&ga_search_type=handmade&ga_facet=handmade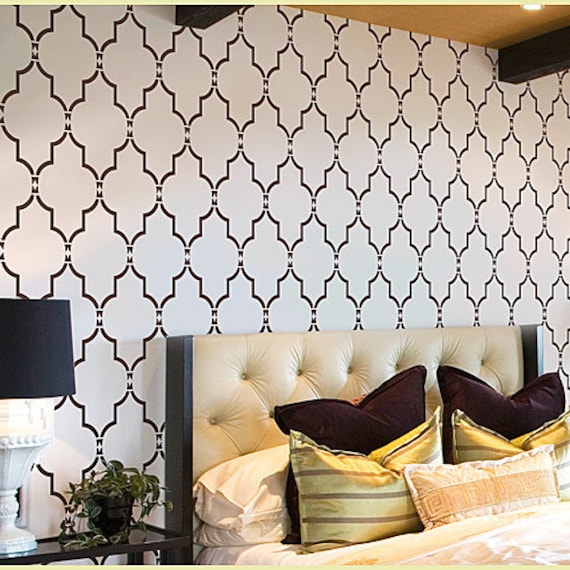 http://www.etsy.com/listing/82782571/stencil-marrakech-trellis-beautiful?ref=sr_gallery_32&ga_search_query=wall+stencil&ga_view_type=gallery&ga_ship_to=US&ga_page=10&ga_search_type=handmade&ga_facet=handmade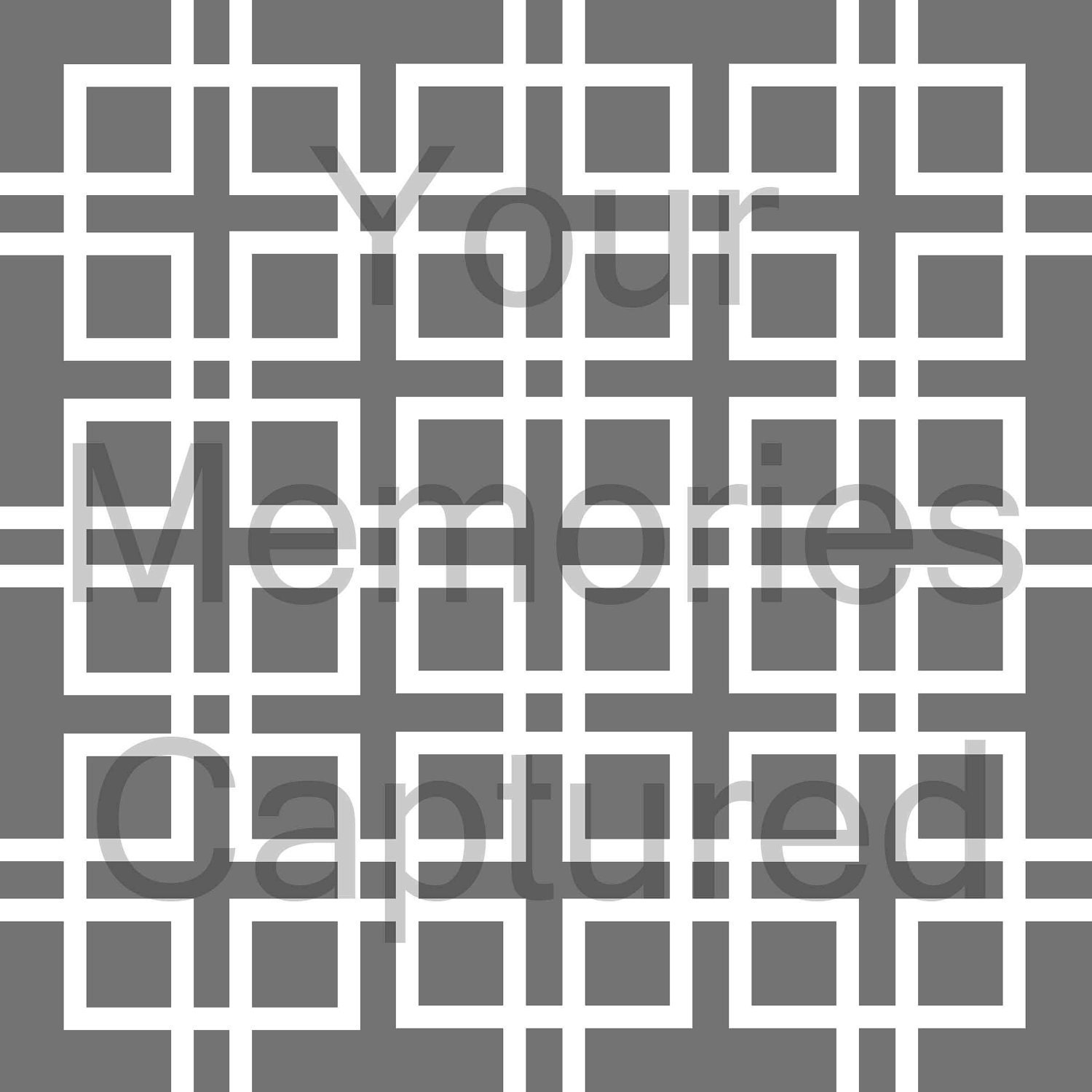 http://www.etsy.com/listing/82411147/lattice-linked-squares-reusable-stencil?ref=sr_gallery_3&ga_search_query=wall+stencil+reusable&ga_order=most_relevant&ga_ship_to=US&ga_view_type=gallery&ga_search_type=handmade&ga_facet=handmade